AT WEBSITE DESIGN ENGINE, IT'S ALWAYS ABOUT YOUR BUSINESS
With Website Design Engine's design-oriented online solutions, you can position and promote your company as a giant brand. We are a digitally aligned web design agency that aligns your business strategy and concept. Our imagination helps you turn your ideas into real-life success stories that disrupt the digital environment.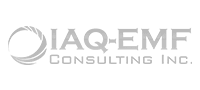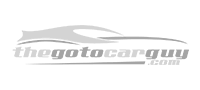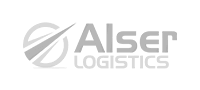 "Our comprehensive web design solutions ensure that your website design is properly linked with your business and end-user needs, from conception to deployment. Since our inception, we've made every attempt to deliver a customer-centric website design on time, on budget, and on schedule. "
- John Hayes
Team Lead
" We are committed to helping new businesses connect with the right audience at the right time! Our guiding principles drive us to experiment with new ideas in order assist you in forming relationships, forming new alliances, providing creative design solutions for your company to help you succeed in the digital marketing ecosystem. "

- Louis Vanderbeck
PROJECT MANAGER
"We take delight in assisting businesses from many sectors and industries in developing a strong digital brand presence. Unlocking your company's actual potential motivates us to come up with fresh solutions to help you outperform your competitors. Creating impactful brand identities has enabled us to achieve a new level of success in the digital marketing ecosystem. "

- David Bob
MARKETING MANAGER
"We discovered that step of the web design process should contribute to bettering and enhancing navigation. You can increase user engagement by assisting consumers in effortlessly hovering over your brand's products/services. We make sure our web plans desgin enhance the brand's reputation. "
- Gary Malloy
BRANDING STRATEGIST
EXPLORE MORE WITH OUR PRINCIPLES OF DESIGN
THE HYMAN–HICK LAW - minimise the number of options available to visitors
SPACING IN THE WRONG DIRECTION - utilisation of white space in a unique way
THIRDS' RULE - Placement of SCTAs in key visual areas
BUILDING HIERARCHY - a novel application of contrast and colour
IMPLEMENT RECOGNITION - the brand's familiarity is reasserted
TONE IT DOWN - Branding design and tone that is consistent
Get Your Digital Artwork Designed by a Creative Web Design Agency!
Proactive web development services to scale and deliver robust mobile, custom software, and web solutions that fuel creative innovation and digital success!
We create technological products and systems that provide you a competitive digital edge.